WHISKEY

With our dedication to using the finest ingredients, nothing ever artificial and the cleanest water that is triple filtered, our spirits reflect the uncompromising efforts of a team of gifted distillers and blenders. Our Vodkas and Whiskey's use Florida Corn and we have been awarded the Fresh From Florida designation by the Department of Agriculture.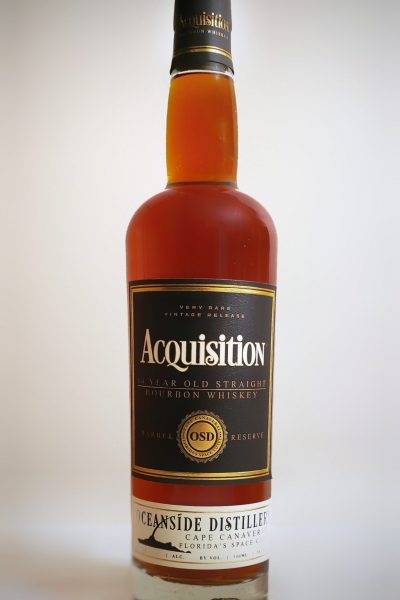 The entire first release of this Bourbon was handcrafted from a Private Reserve, each barrel was had selected from a collection of 25 barrels, and then bottled on Florida's Space Coast.
With notes of corn sweetness, Butterscotch and Vanilla and a bit of spice this Bourbons seems to linger on the palette, oak is present but gentile on its assertiveness.
A testament to the care and experience in creating this first release.
Our Florida Bourbon is produced in very small batches of up to six barrels, which is the result of the distillation from only one of our 550 gallon fermenters at a time,  this process seems to gather more complexity in the barrels that are the product of a single fermentation.
The result is a true small batch Bourbon  that was aged in New American Oak barrels, with just the right amount of toasting and char, creating a flavor rich whiskey that is layered with hints of maple ,cinnamon ,vanilla, and ripe fruit